SDF rescued dozens of civilians from ISIS
ISIS mercenaries are cornered in a small area in Baghouz village of Deir ez-Zor.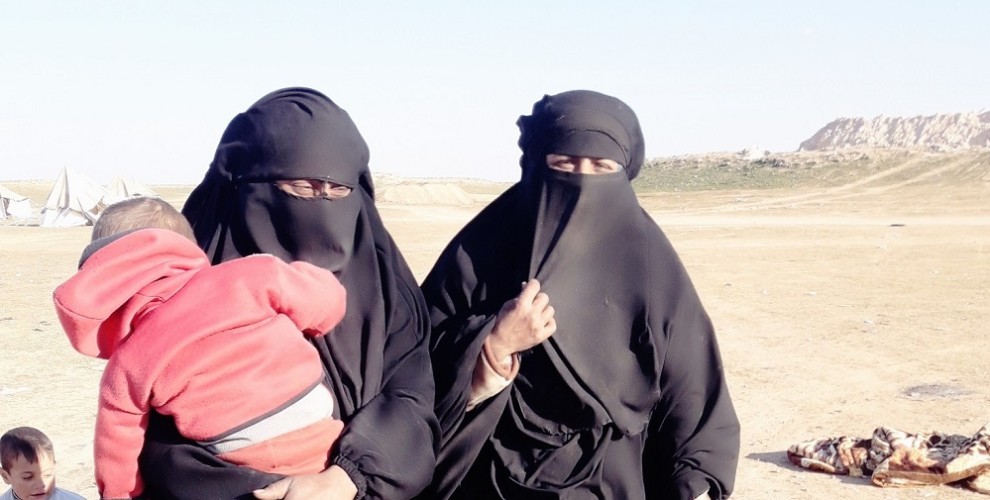 Syrian Democratic Forces (SDF) have cornered ISIS mercenaries in a 700 meter area in the village of Baghouz in Deir ez-Zor countryside.
While ISIS mercenaries are using civilians as human shields, SDF fighters continue rescuing civilians in special operations.
On Tuesday, SDF fighters carried out a special operation rescued dozens of civilians, mainly women and children, who were then transferred to camps built for local population freed from ISIS.
The freed civilians include a 25-year-old woman, named Lise Vaudour, who was rescued together with her child.
Lise Vaudour met an ISIS member on internet, crossed into Hama, Syria through Turkey and started to live with the ISIS member as her husband in Hama. After two years, she has continued her life in Deir ez-Zor for the past two years.
Laudour, happy to be rescued by the SDF, refused to speak about her husband for fear of the ISIS mercenaries.