Yasir Silêman: No steps are taken to end the conflict in Syria
AANES General Assembly Co-Chair Yasir Silêman said "The declaration published by AANES offers a roadmap in line with the articles in the final declaration of the Jeddah summit in order to end the conflict in Syria and offer a solution."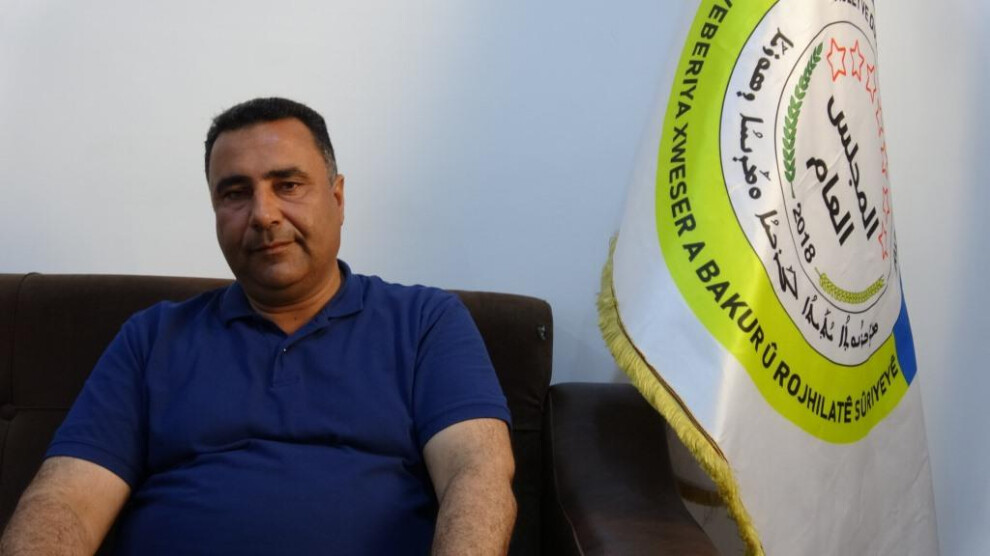 After a 12-year hiatus, the Damascus government attended the Arab summit held in Jeddah on May 19 for the first time after the Arab League's Foreign Ministers decided to reinstate Syria into the Arab League on May 7. During the summit held in Jeddah, many important issues were discussed, including the Syria conflict that concerns the Arab world.
The Jeddah declaration pointed out that the Arabs should make further efforts to end the Syrian crisis and pave the way for the return of Syrian refugees to their country. Also, Arab leaders hope that Syria's return to the Arab League will help achieving stabilization in the country.
North and East Syria Autonomous Administration (AANES) General Assembly Co-Chair Yasir Silêman spoke to ANHA about the policies of the Damascus government and the developments that followed the Arab summit.
Silêman said: "The Damascus government should have been pressed to end the conflicts in Syria and to ease the suffering of the Syrians. In particular, a call for should have been made to embrace patriotic actions such as the declaration published by the Autonomous Administration."
Regarding the post-Arab summit process, Silêman said: "Syria's return to the Arab League is a rapprochement. However, the Syrian government still delays the issues and does not fulfil its responsibilities. No steps are taken to end the conflict and to create opportunities for a dignified life for the Syrian people through developing a peaceful and political solution."
Emphasizing that the Autonomous Administration was ready for cooperation to resolve the crisis, Silêman continued: "The Autonomous Administration issued a declaration aimed at resolving the Syrian crisis. It also introduced a roadmap that could neither be replicated nor changed. The views and decisions that emerged with the final declaration of the Arab League summit correspond with the proposals presented in the Autonomous Administration's declaration."
Silêman remarked that one of the first steps to be taken after the return of the Syrian government to the Arab League should be to start working towards solving the issue through peaceful methods and to work for the return of refugees. He added that a mechanism should be established to bring those involved in crimes to account and to launch an investigation into the fate of the disappeared."
Emphasizing the importance of resolving the Syrian crisis through peaceful and political methods, Silêman concluded: "For a genuine political transformation, states need to be active to deal with Syria. The states active in the Syrian conflict should put pressure on Syria to secure a political and peaceful transformation, safe return of refugees, disclosure of the fate of the disappeared, and reconstruction of Syria."