KDP embargo on Maxmur kills another baby
The embargo of the southern Kurdistan's ruling KDP party against the self-governing Maxmur refugee camp has lasted for more than two months.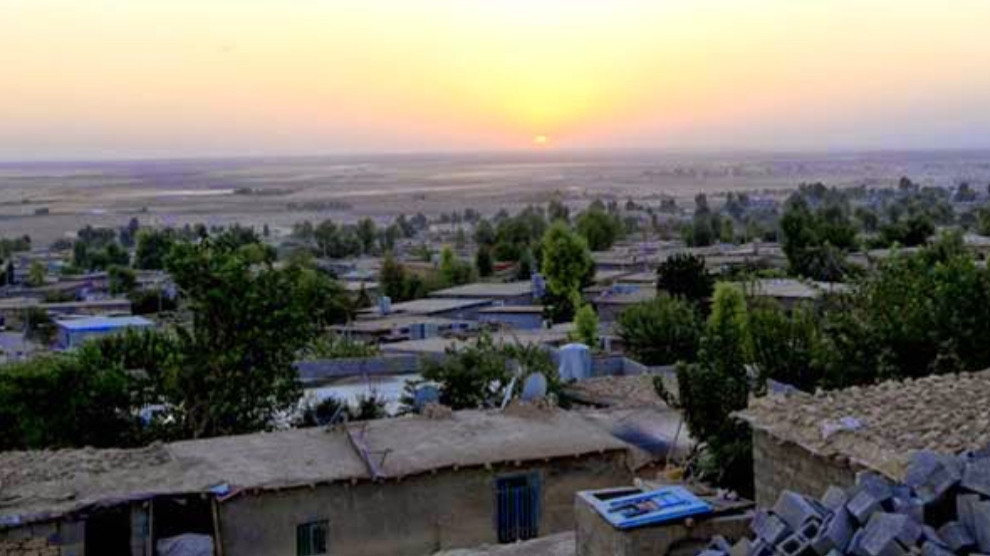 After the 17 July attack in the Huqqabaz restaurant in Hewler (Erbil) targeting employees of Turkey's MIT (National Intelligence Agency) which left three people dead, the security forces of the Kurdistan Democratic Party (KDP) closed all ways in and out of the Maxmur Camp, which has been surrounded and under a strict embargo since.
For more than two months, the security forces of the south Kurdistan governing party KDP have kept the Maxmur refugee camp under blockade and prevented the population from leaving the camp. Due to the embargo, medical care in the refugee camp is becoming increasingly catastrophic for the 13,000 inhabitants. Especially for the elderly, the seriously and chronically ill, pregnant women and small children this situation represents an acute threat.
One of those affected by the embargo was five-month-old Zeryan Bulut who suffered from respiratory and heart problems but could not be taken to hospital for regular check-up due to the embargo.
On Thursday, Zeryan's family wanted to take her to a hospital in Hewler (Erbil) and they were kept waiting for hours at three checkpoints of the KDP forces. Intense efforts of the family who showed all the health reports to security forces yielded results after several hours. After hours of waiting and discussion, the family finally moved on to Hewler. The family reached the Raperin Hospital where doctors checked the baby only after two hours. Zeryan could not be rescued. The family said their baby has died because of the embargo and indifference.
In August, two pregnant women lost their babies due to denial of access to hospital.
The Maxmur Refugee Camp, home to over 13,000 Kurdish refugees, has endured many hardships, including military assaults. Turkish military airstrikes on the camp on 6 December 2017 and 13 December 2018 killed 8 camp residents and injured others, and a new wave of attacks and pressure on the Maxmur Camp began on 19 July.
RELATED NEWS: