Remains of HPG guerrilla reburied after 2 years and 70 days
Two years ago, the AKP regime had the Garzan cemetery near Bitlis devastated and 267 corpses taken to the forensic department in Istanbul. Two of the corpses were just handed over to their relatives.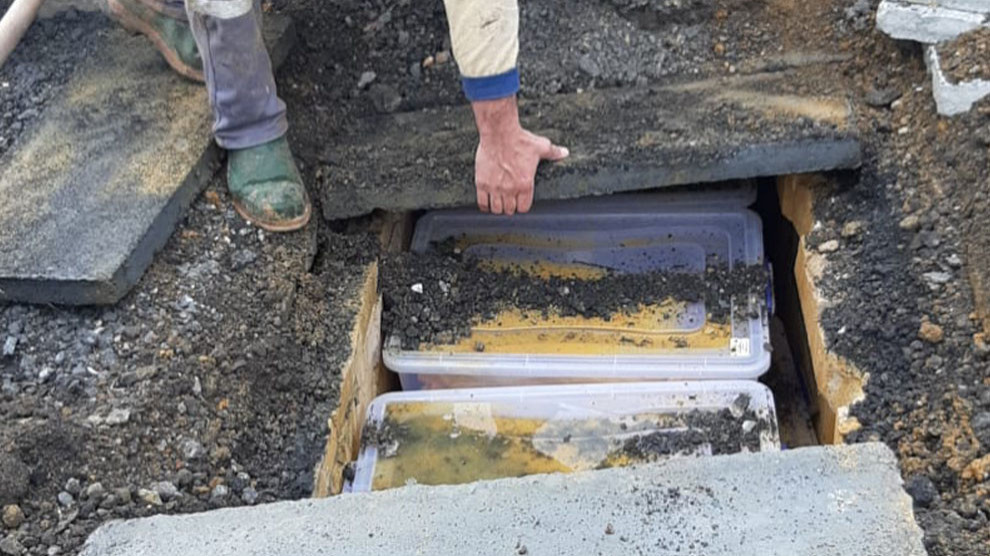 More than two years after the state-ordered devastation of the Garzan cemetery near Bitlis and the exhumation of the bodies of 267 fighters of the Kurdish freedom movement, two more bodies could be handed over to the families of the martyrs. The remains of 18 people have been handed over to families so far.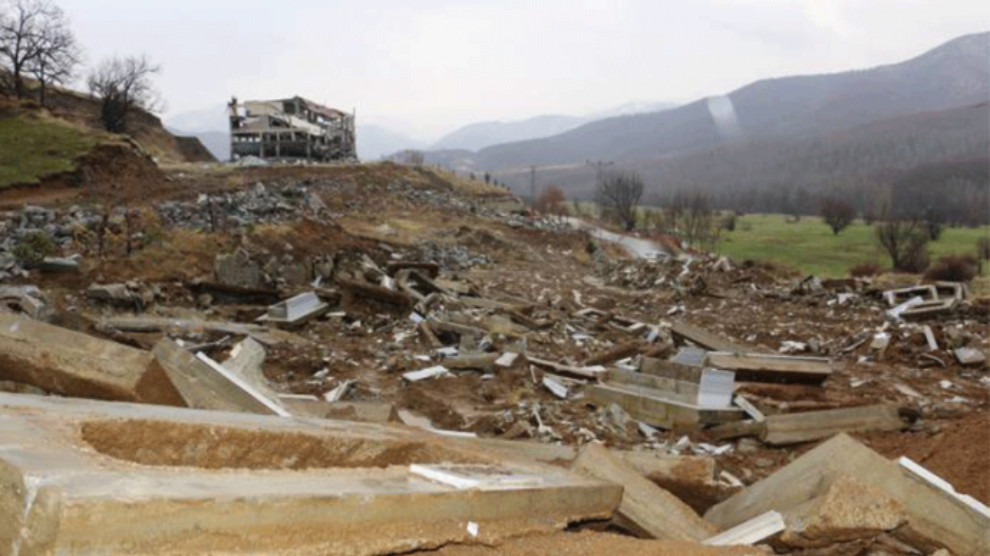 On the meanwhile completely destroyed resting place near the village of Oleka Jor (Upper Ölek) there were the graves of fallen fighters of the Kurdish guerrilla forces HPG and YJA-Star as well as the People's and Women's Defence Units YPG and YPJ. The cemetery was damaged during its construction in August 2013 and during a military operation in September 2015. Then, on December 19, 2017, security forces completely devastated the cemetery, exhumed 267 bodies and took them to the Istanbul Forensic Department. They were then buried in the Kilyos Cemetery of the Nameless in Sarıyer, Istanbul. Cemetery and corpse desecration is a practice of the Turkish military typical in the dirty war in Kurdistan. In this way, the will of resistance and the morale of the Kurdish population is intended to be broken.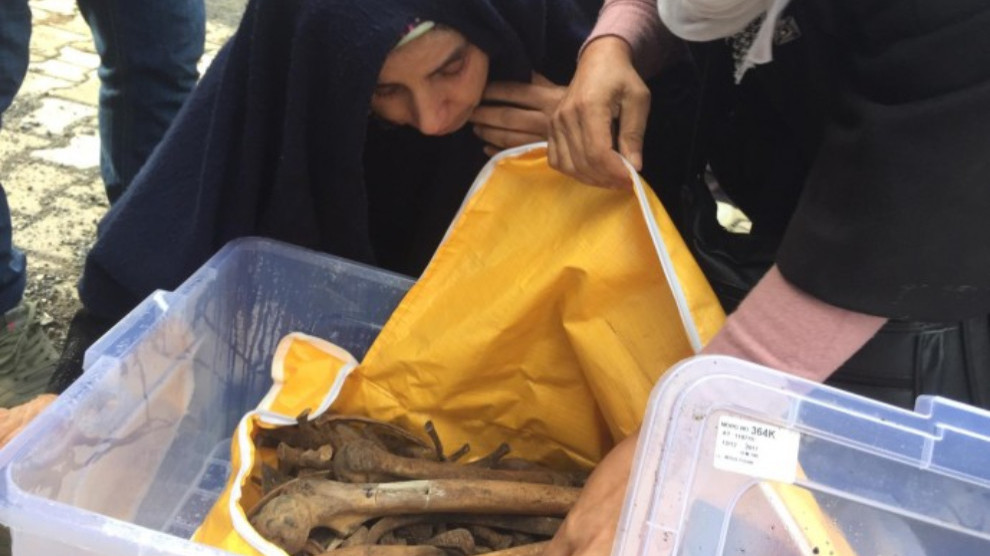 The two corpses handed over to the relatives on Friday belong to Hüseyin Döner and Cengiz Demir.
Döner was born in Hizan district of Bitlis and went to Kobanê in 2013, when the ISIS expanded its presence in Syria and Iraq and attacks against the civilian population became more frequent. In the YPG he accepted the nom de Guerre Sîdar Sipan. In 2014, he died fighting the ISIS in the defense of Kobanê.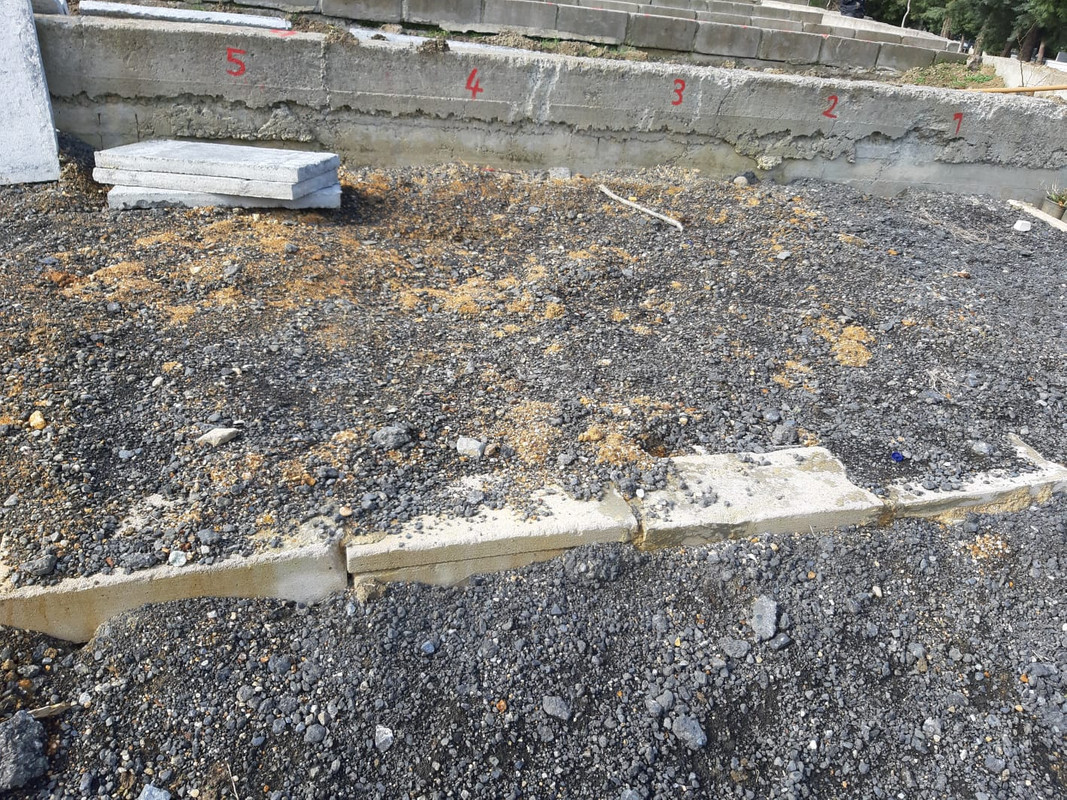 Cengiz Demir (code name Sami) joined the PKK in spring 1999, shortly after Abdullah Öcalan was abducted from Kenya to Turkey. In September 1999, while in detention, Öcalan announced a unilateral cease-fire and called on the guerrillas to retreat to Southern Kurdistan (Northern Iraq). Nevertheless, the Turkish army carried out massive military operations, especially in the border area between Northern and Southern Kurdistan. Cengiz Demir died during the retreat phase in a battle. His relatives want to bury him at the family cemetery in the village of Fis, in Amed's Lice district, where the PKK was founded in 1978.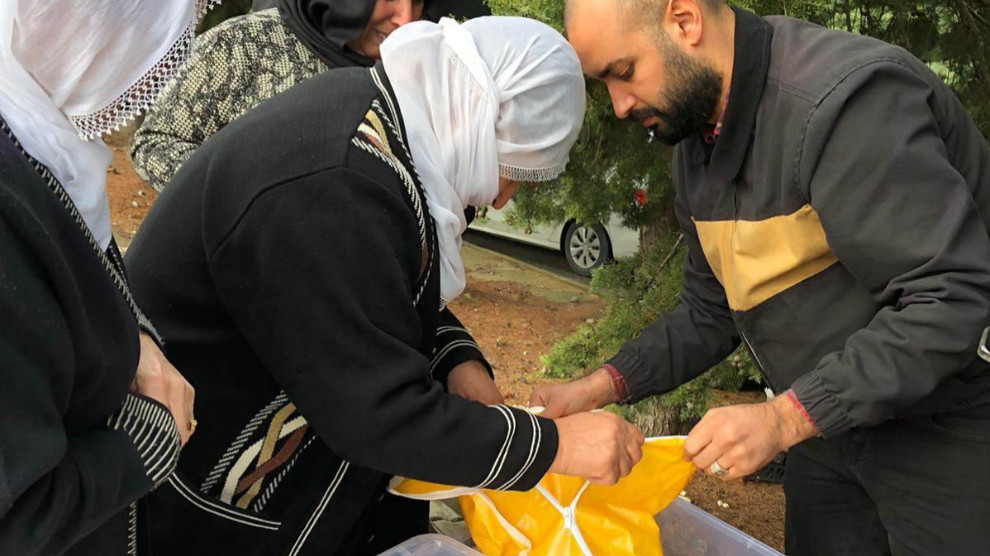 It is not clear when the remaining 249 bodies will be exhumed and handed over to their relatives. The Turkish Government is apparently not satisfied with the dirty war against the living Kurdish people and continues to wage a war against their dead.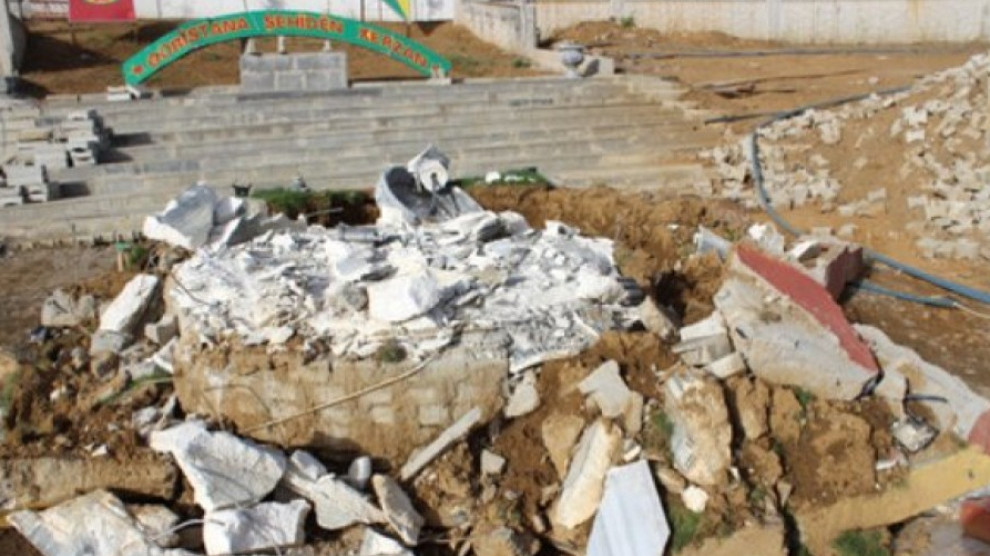 The remains of PKK guerrilla Cengiz Demir were buried in Fis, Lice on Saturday under a military siege of Turkish forces.
People attending the funeral were subject to criminal record check before the burial could finally take place.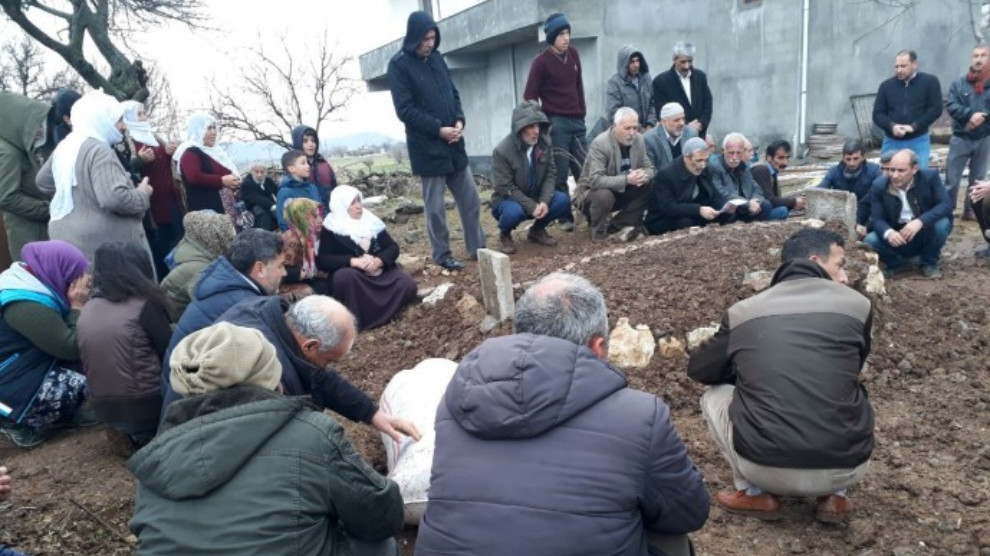 RELATED NEWS: