Blockade for Rojava at Salzburg Airport
At Salzburg Airport, the counters of Turkish Airlines have been blocked by a group of people in protest at Turkey and solidarity with Rojava.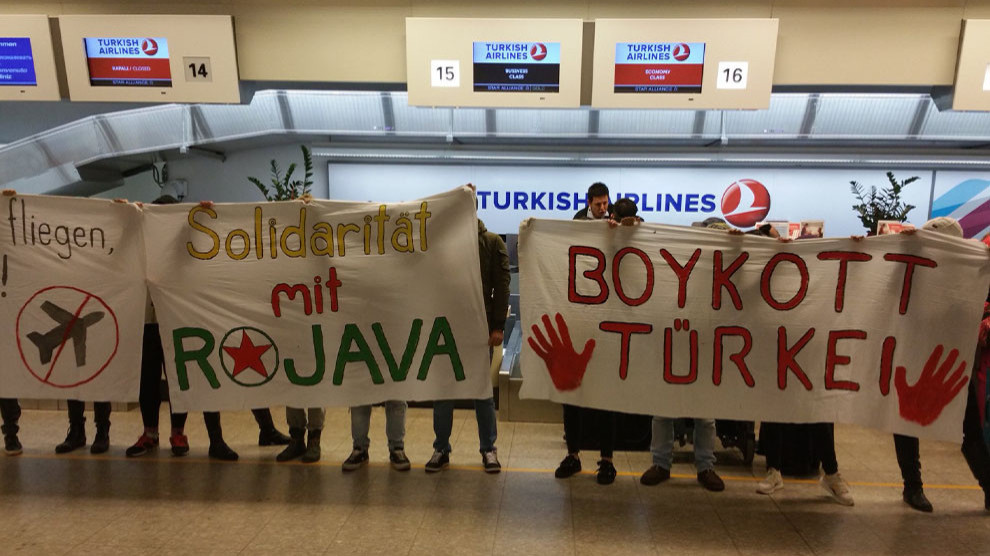 On Sunday evening, the counters of Turkish Airlines were blocked at Salzburg Airport. The action involved people of solidarity from various groups in Austria, including activists of the movement 'Aufbruch - für eine ökosozialistische Alternative', who wanted to draw attention to Turkish President Erdoğan's war of aggression against the self-governing areas in Rojava/North and East Syria.
The protesters called for a boycott of Turkish and European corporations doing business with the Turkish state. Whoever has a vacation or business in Turkey, must be aware that they thereby legitimate the Erdoğan regime, explained the activists. According to local information, the police have taken the activists away and threatened them with a ban on entry at the airport.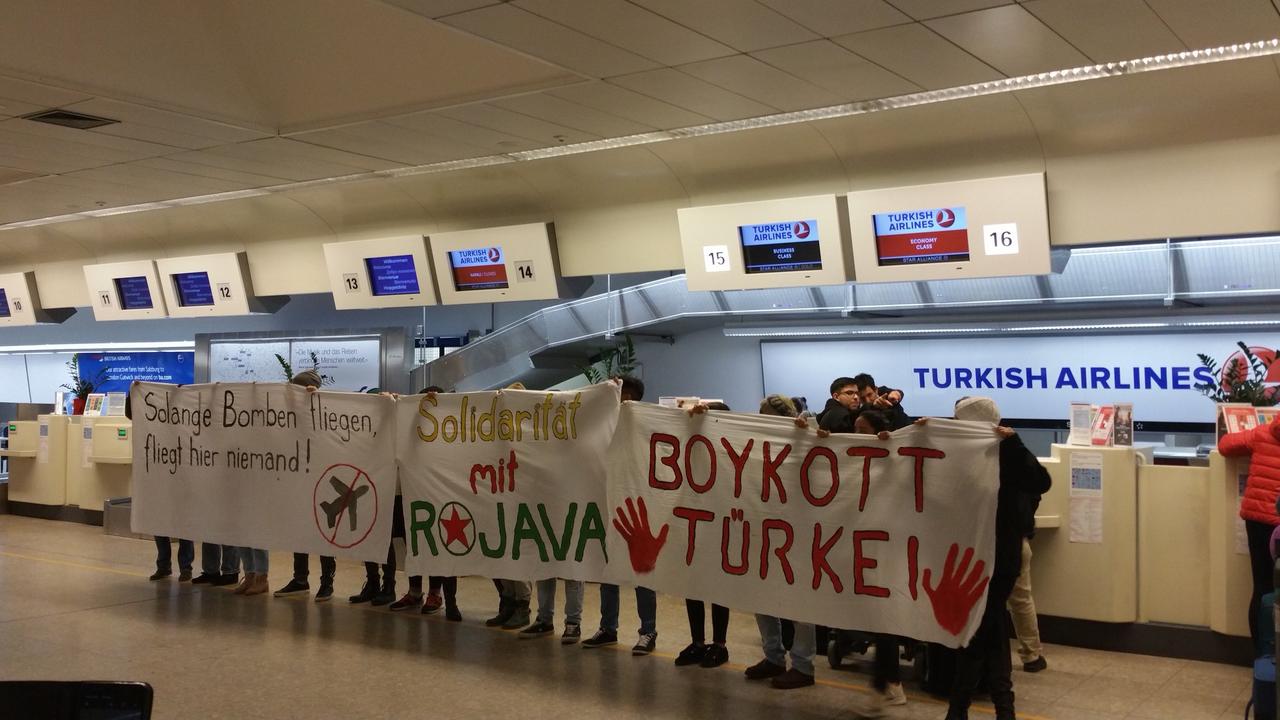 Turkish Airlines is a partly state-owned airline and closely linked to the AKP regime. With excessively displayed military greetings and corresponding pictures on social networks, a large part of its workforce shows its sympathy with the policies of the Turkish President Recep Tayyip Erdoğan and the invasion operation against Rojava. Dozens of similar actions against Turkish Airlines have already taken place worldwide.
After the launch of Turkey's genocidal campaign seeking to invade North and East Syria, international campaign #RiseUp4Rojava called to block Turkish Airlines to sanction Turkey for its war of aggression and damage the Turkish economy. Protests of blockade have been staged at several airports since.
RELATED NEWS: