Syrian Women's Council: We must protect and defend each other
The Syrian Women's Council refers to the increase in male violence in the Corona crisis and says: "We condemn violence against women. In these difficult times, we must protect and defend each other."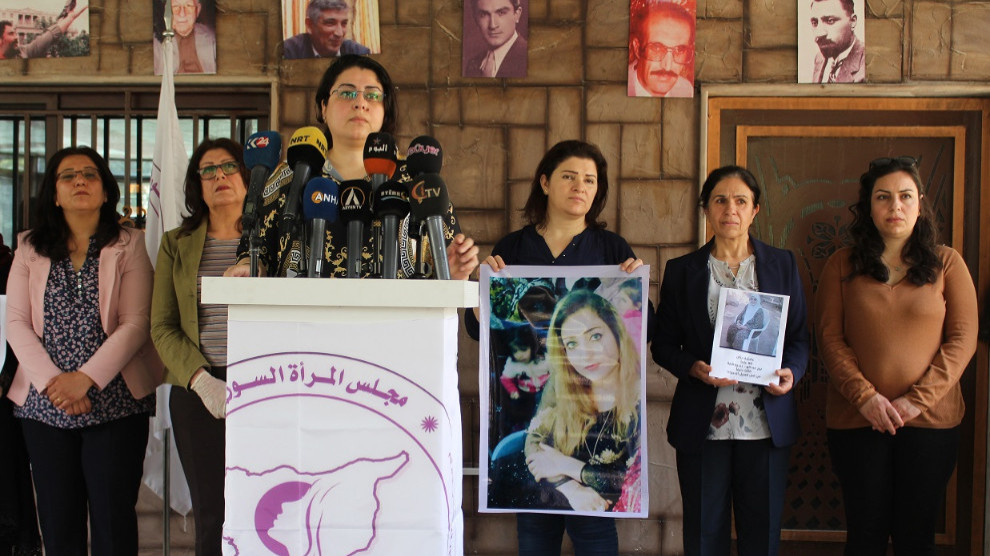 All over the world, women are drawing attention to the increase in male violence during the Coronavirus pandemic. The Syrian Women's Council also issued a statement on the subject today in Qamishlo. Many members of the Women's Council took part in the press conference where the statement was read by Lîna Berekat from the coordination of the organization.
The statement referred to the increasing violence against women under the conditions of domestic isolation during the pandemic and said: "Violence against women has increased all over the world. Women around the world may be able to protect their achievements to a certain point, but the reactionary qualities of men repeat themselves."
With the spread of the virus, violence is particularly prevalent in the domestic sphere, said Lîna Berekat and continued: "According to the UN, women are particularly affected by violence. We can't say that there hasn't been violence before, but recently it has become much more visible. Violence against women is an unethical and inhuman behaviour. Violence is also a reason for women to commit suicide."
The statement added: "As the Syrian Women's Council, we condemn violence against women. In these difficult times, we must protect each other and stand up for each other. In order for us to protect ourselves, the perpetrators must be punished. We call for women affected by violence to turn to the relevant institutions and stand up for their rights."
RELATED NEWS: