One mercenary killed as attacks on Manbij continue
Following the successful completion of the SDF operation, Turkish-jihadist forces escalated their aggression to alleviate the pressure on terrorists and mercenary groups, destabilize the security and stability of Manbij.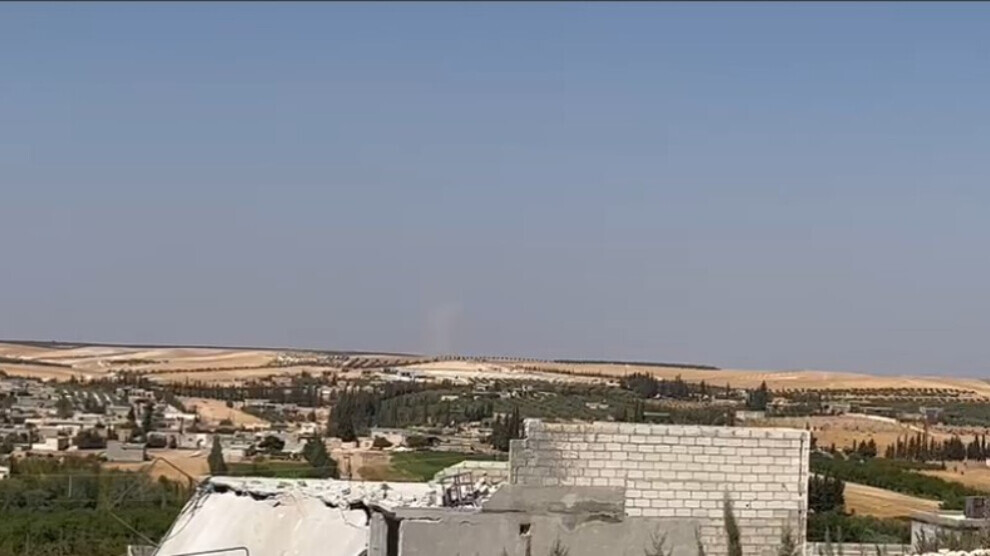 The Turkish state and its army recruited from ISIS and other groups have increased their invasion attacks against residential areas in Northern and Eastern Syria in recent days, at a time when the Syrian Democratic Forces (SDF) launched a large-scale operation to ensure the security of the people against ISIS mercenaries in Deir ez-Zor.
Ankara-affiliated gangs carried out land attacks on many villages in the north and west of Manbij early on 1 September, World Peace Day, killing 4 children in the village of Mihsenli, located in the north-east of Manbij.
In a balance sheet published on 10 September, Manbij Military Council stated that, following the successful completion of the Operation in Deir ez-Zor, the Turkish occupation and its mercenaries escalated their aggressions in an attempt to alleviate pressure our SDF put on terrorists and mercenary groups, destabilize the security and stability of Manbij, and stir up strife and divide their components.
"Despite facing large-scale attacks that specifically targeted safe civilian areas, resulting in the tragic loss of innocent lives, including children and women, our courageous fighters of the Manbij Military Council demonstrated exceptional valor. They successfully thwarted all the mercenaries' attempted infiltration, inflicting substantial losses on them. Notably, among the casualties were members of ISIS, which was confirmed by the badges on their clothing," said the Manbij Military Council.
According to the balance sheet, 53 attackers have been killed, 127 injured and nine military vehicles destroyed in the latest wave of attacks on the region. On the other hand, at least five civilians have been killed, four injured and two abducted in the attacks orchestrated by the Turkish state. Three fighters of Manbij Military Council have been killed and three wounded since the beginning of the month.
On 12 September, two children were injured when an unexploded bomb exploded in Manbij. The two primary school-aged brothers were tending a flock of sheep in the village of Al-Jarad, north of the town, when a cannon ball fired by the Turkish army exploded. They were taken to hospital in Manbij with minor injuries to their legs.